Showcasing the fascinating field of court reporting to the students at Dyer Intermediate School in Burlington, Wi.
eCourt Reporters featured a court reporting machine on career day where each student could type their name in steno. Students were given a printout of what their name looks like on the keyboard.
They were most impressed with how many words per minute can be accomplished with "the weird-looking computer," as quoted by one of the students.
Thanks to the staff at Dyer Intermediate School that gave us the opportunity to share the court reporting profession. eCourt Reporters' Karen Renee and Judy Gerulat thoroughly enjoyed the interaction with the students and enjoyed sharing the important role of a court reporter.
Fun fact: Forbes ranks court reporting as the 6th best job that doesn't require a four-year degree. Let's spread the word for more recruits!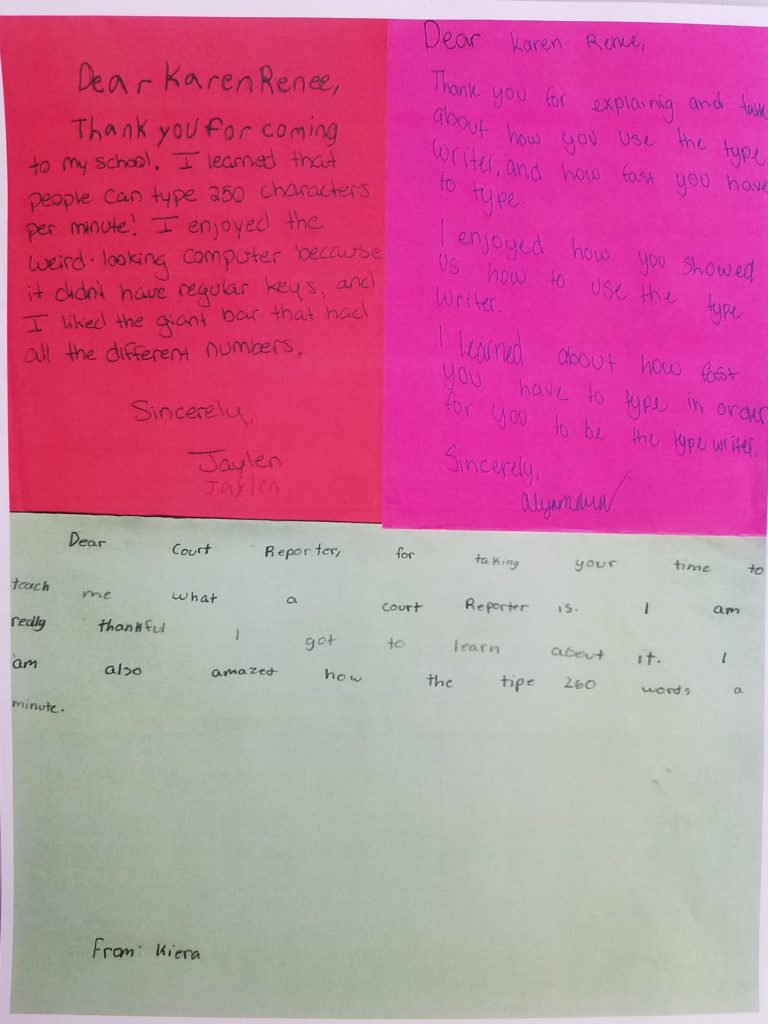 www.ecourtreporters.com